Red (Copper Tone) Stainless Steel Laser Spray Can - 2oz Aerosol
Regular price

$39.95

Sale price

$29.95
Shipping information

• Ships Worldwide - DDP
• No Hidden Fees, Prepaid Duties and Taxes
• Free shipping on orders over $100 in the US only.
• Ships same business day* in the US and Canada, delivers in 1-4
• Delivers within 4-10 business days for the rest of the world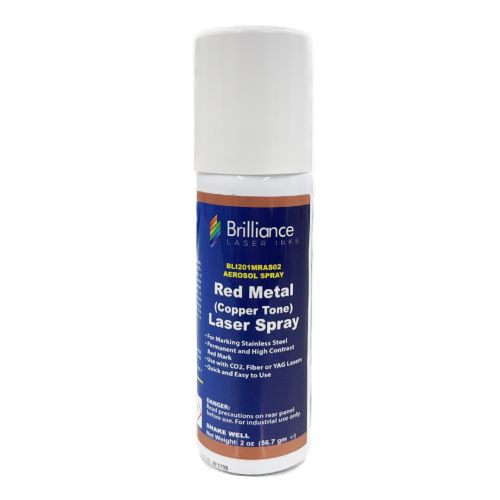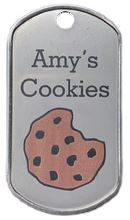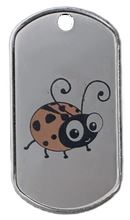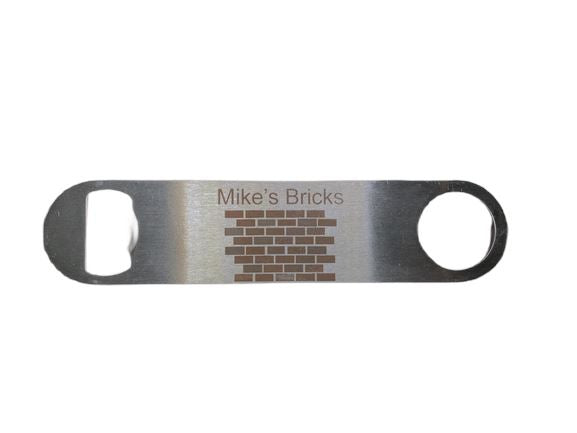 Why Brilliance Laser Inks?
Laser marking made easy with our Aerosol Spray (in 2 oz & 12 oz)

Exceptionally adaptable laser marking inks to create high quality permanent mark on a various metal surfaces.

With just a shake and a spray, conveniently make a permanent mark on your metal substrate with our aerosol spray. It comes in two sizes: 2 oz. and 12 oz to fit your needs.

Note that this product does not include any alcohol in the package. Below application tutorial is for instructional purposes only.

Shake & spray application
Easy to apply. Easy to wash off.
Anti-Clog Technology
Permanent Mark
Quick to dry
Marks on various metals
Up to 4,000 square inch of coverage
Works with CO2 and Fiber Laser Nd:YAG Laser Systems
Step 1

Clean the substrate with denatured alcohol so it's free of any dirt and oil.

Shake the bottle well for approximately 2 minutes to make sure that all contents are mixed.

Step 2

Hold the bottle at 45° degrees and spray 6-8 inches from the substrate surface using left to right motion. Apply a thin coat as long as you do not see through the surface.

Wait for the mixture to dry completely or use a hair dryer to dry it in seconds.

Step 3

Adjust and focus your laser settings according to the material and make your mark!

You may refer to the table below on Suggested CO2 Laser Machine Settings.

Step 4

No waiting time needed to wash off! Rinse with tap water or wipe with a wet cloth.

Voila! You now have a permanent on a finished product.
Substrate
Power
Speed in Percent
Speed in mm/sec
DPI
General Metals (Tool steel, Stainless, Mild steel etc.)
30W
10%
100
350-500
100W
30%
300
350-500
**Disclaimer The above is general starting guidelines, settings may vary for different lasers and or grades of substrate
| Substrate | Power | Speed in mm/sec | Q-frequency | Hatch |
| --- | --- | --- | --- | --- |
| Stainless Steel | 10W | 50 | 200 - 500 KHz | 0.1 mm |
**Disclaimer The above is general starting guidelines, settings may vary for different lasers and or grades of substrate **Please note power,speed and Q-Frequency units match with your laser ** Q-Frequency: You may need to go to advanced settings to change the Q-Frequency above 80 KHz